It has come to the attention of Aberdeen Standard Investments (Malaysia) Sdn Bhd and Aberdeen Standard Islamic Investments (Malaysia) Sdn Bhd ("Aberdeen Standard Investments" or "the Companies") that the name of the Companies and its offshore affiliates have been used illegally to solicit investments.
We would like to caution members of the public to be wary of fraudulent individuals impersonating as Aberdeen Standard Investments' representatives providing fake products or services.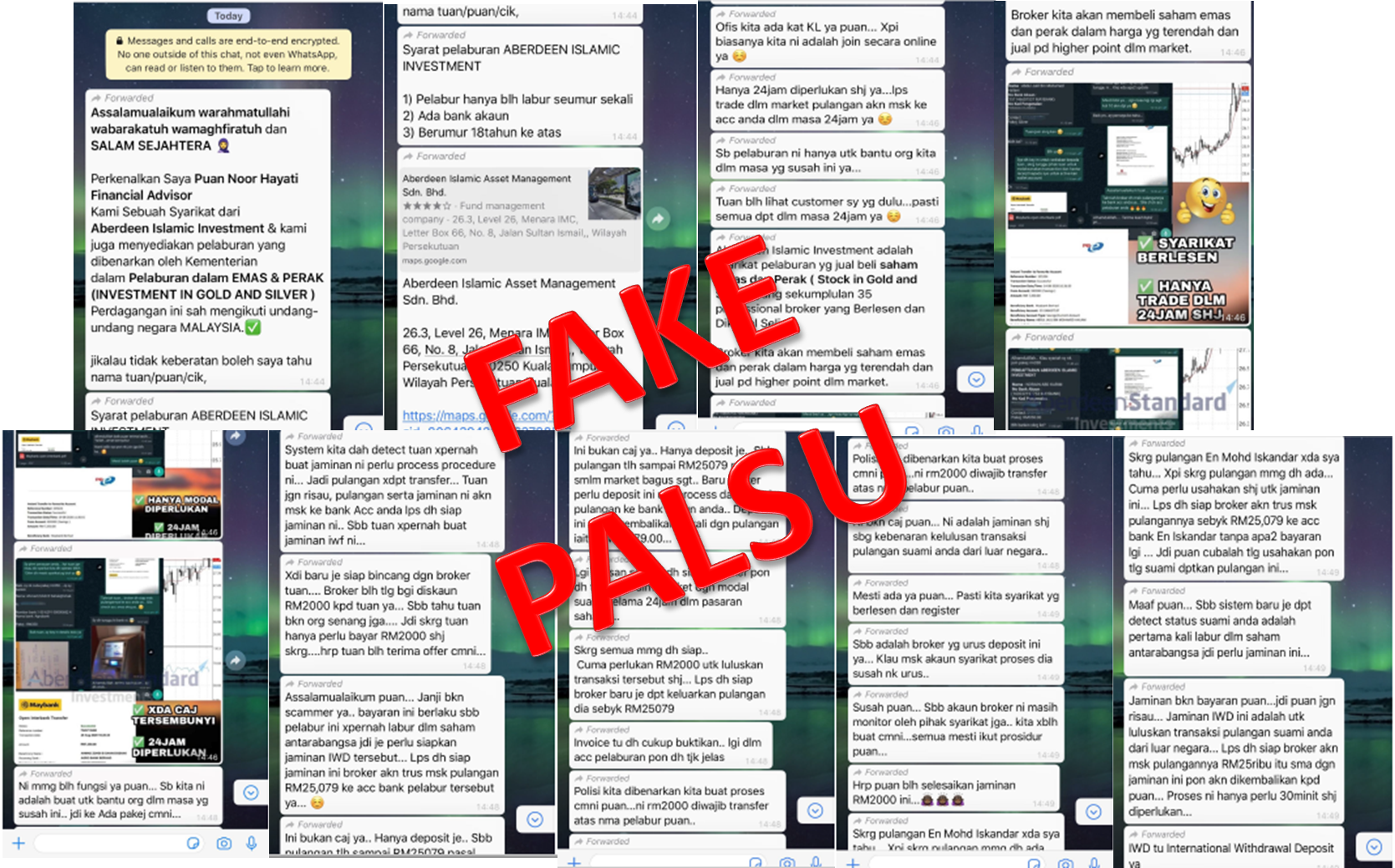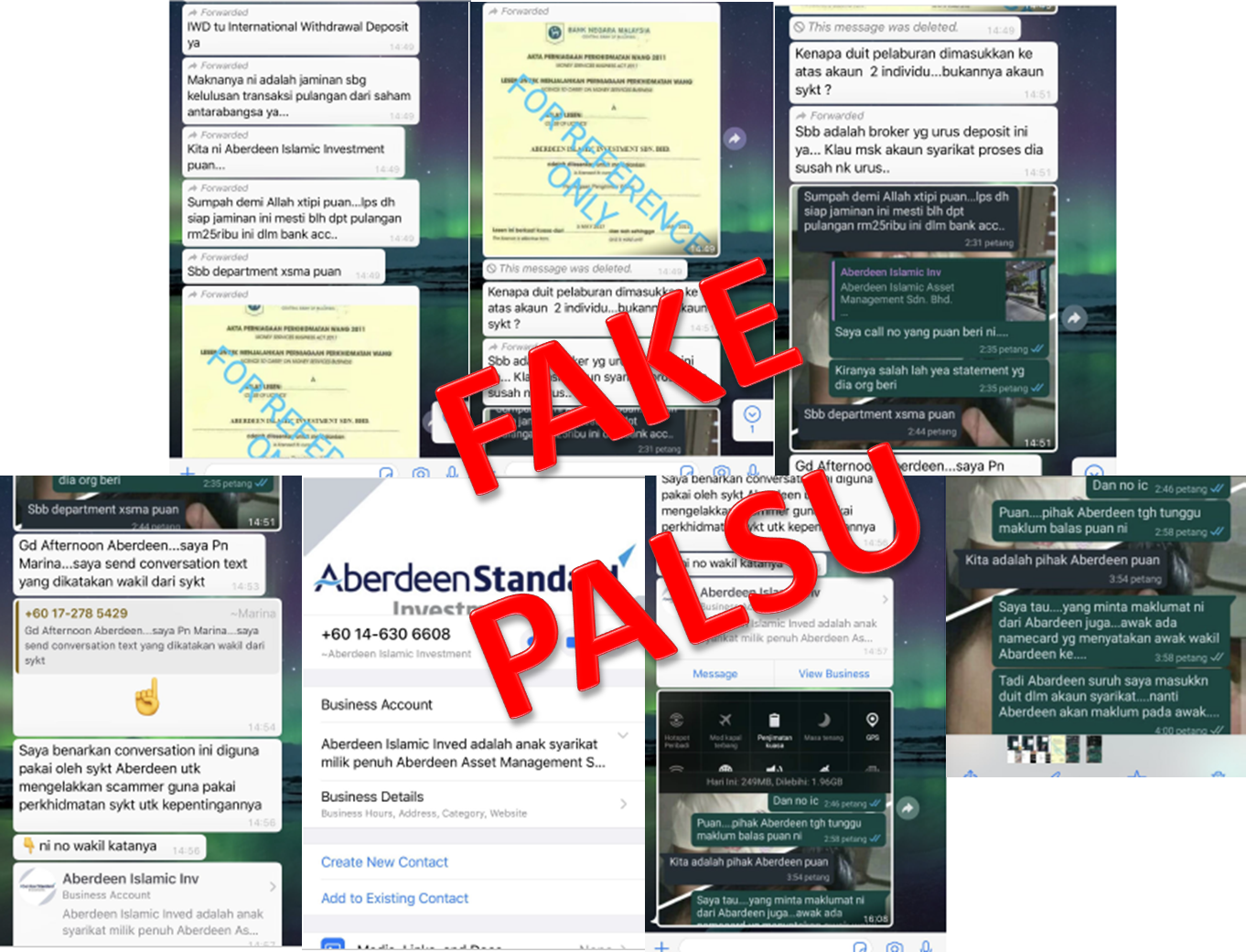 If you have been receiving text messages, WhatsApp, Facebook messenger, Facebook sponsored post or seen a Facebook page similar to the above, do not continue the conversation and verify the information with us at tel: + 60 3 2053 3800 or email: malaysia.clientservices@aberdeenstandard.com
Please note that Aberdeen Standard Investments will NEVER request for personal banking information such as identification number, banking details, credit card details and/or passwords.
The Company has absolutely no affiliation with the above mentioned or any products/ services mentioned through such platforms. We have reported the incident to the relevant local regulators and authorities. Do take precaution when approached by fraudulent individuals as Aberdeen Standard Investments will not be responsible for any losses that may result from any members of the public. The Company reserves the right to take legal action against any parties that infringe our intellectual property rights or associate our identity and trademark with any unlawful activities.
Anyone who has been a victim of the fraud should immediately seek assistance from your local law enforcement office.