MyPortfolio is the latest multi-asset solution from Aberdeen Standard Investments, which has been developed to further widen the choice and flexibility available to advisers in today's marketplace.
MyPortfolio is a separately managed account service (SMA): that is, a range of discretionary managed portfolios offering investors access to the investment expertise and global research capabilities of Aberdeen Standard Investments. It comprises 15 multi-asset portfolios, split into three ranges and five risk levels providing a choice of solutions aligned to an investors' preferred attitude to risk. Within each portfolio, investors benefit from a strategically optimised asset allocation, offering exposure to a range of different asset classes, and regular rebalancing to maintain target risk levels. The flexibility and simplicity of the portfolios make MyPortfolio suitable for a wide range of investors.
MyPortfolio is managed by the same experienced and successful Multi-Manager Strategies Team that has been running the MyFolio funds since 2010.
MyPortfolio is exclusively available on Standard Life Wrap and Elevate platforms. You can find out more about both platforms from the following links:
Wrap: https://www.adviserzone.com/adviser/public/adviserzone/wrap
Elevate: https://www.elevateplatform.co.uk/elevate/adviser/index.page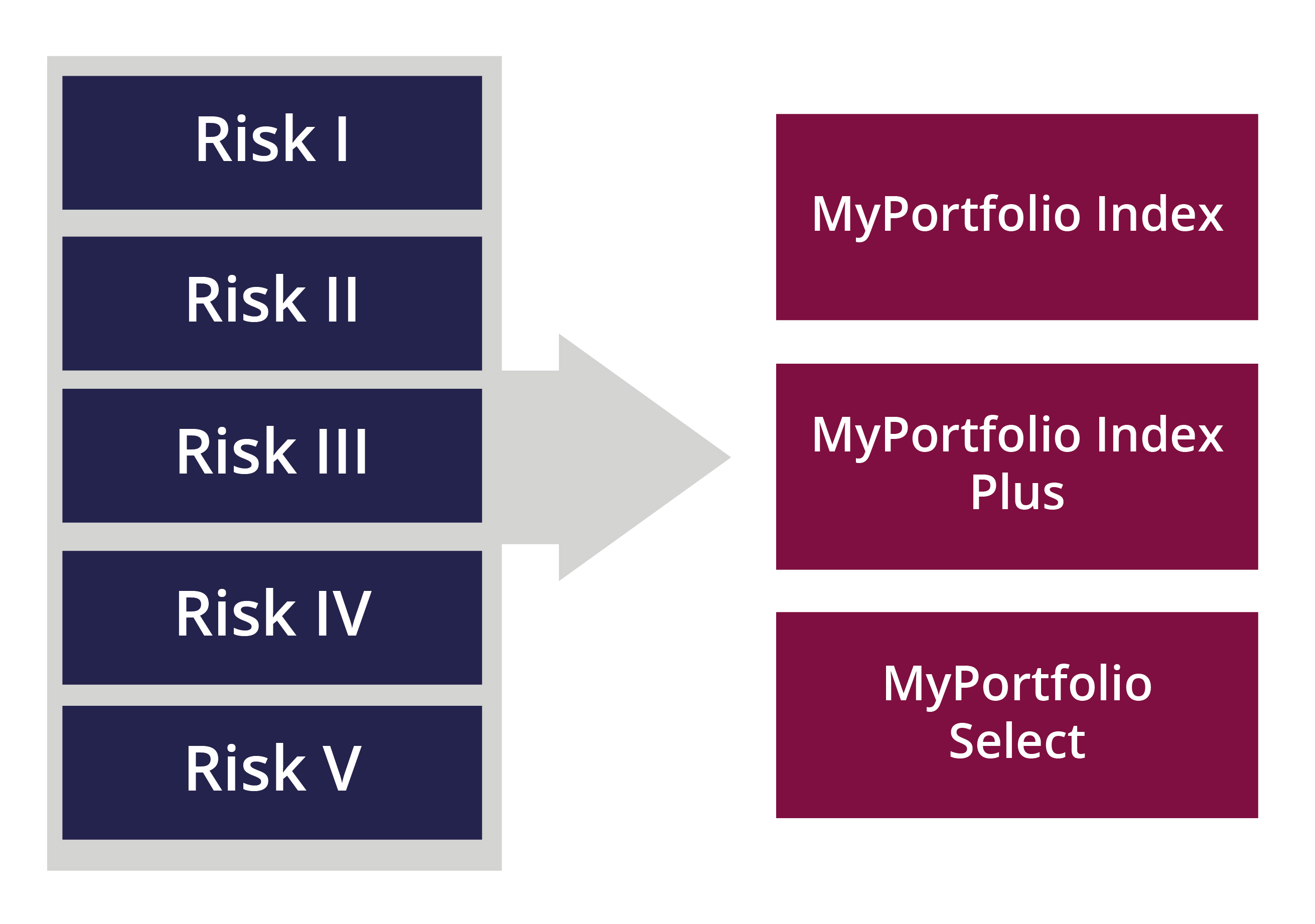 Risk warning

Risk warning - Investment involves risk. The value of investments, and the income from them, can go down as well as up and an investor may get back less than the amount invested. Past performance is not a guide to future results.